Homemade Biscuits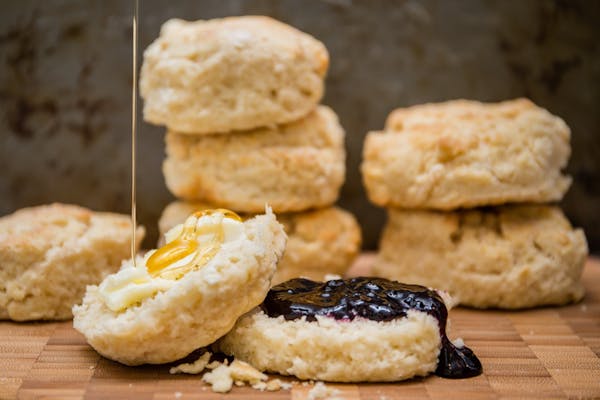 These started with the same dear aunt who gifted us with the Spinach Supreme and for her we are most thankful. For a kiss of sweet, try adding a little more sugar and some cinnamon to the dough. Then, just before you place them in the oven, brush the tops with milk and sprinkle with more cinnamon and sugar.
Yield: 8 biscuits, Prep time: 5-10 minutes, Cook time: 10-15 minutes
Ingredients
2 cups flour
1 tbsp. baking powder
¾ tsp. sugar
¾ tsp. salt




¾ cup milk
½ cup butter-flavored shortening
½ tsp. cream of tartar



Instructions
Preheat the oven to 450.
In a mixing bowl combine the flour, baking powder, sugar, salt, and cream of tartar.
Using your hand, break the shortening into the flour mixture. Stir in the milk.
Empty the bowl onto a countertop and press dough to a 1/2-inch thickness; cut out biscuits. Place in baking dish and into the oven for 10-12 minutes, until the tops are golden brown.