Hot Pickled Okra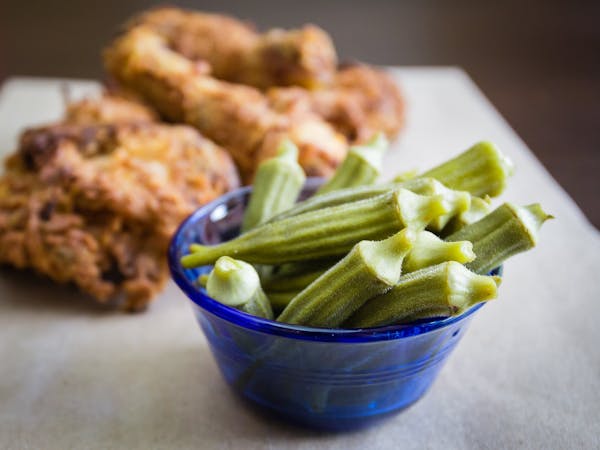 This is not only a wonderful compliment to any comfort food, it is a great gateway recipe for okra naysayers. Because these are left whole there are no texture issues to scare them away.
Yield: 2-3 cup, Prep time: 10 minutes, Cook time: 5 minutes
Ingredients
1 cup white vinegar
½ cup water
1 tbsp. salt
1 tbsp. sugar

1 tsp. pickling spice
2 tsp.-1 tbsp. red pepper flakes
2 handfuls fresh okra
Instructions
In a small sauce pot combine the vinegar, water, salt, sugar, pickling spice, and red pepper flake.
Turn to high heat and cook until the sugar and salt has dissolved. Turn off the heat and let it cool for 2-3 minutes.
Finally, pour the pickling liquid over the okra and let it rest for 30 minutes.
Transfer to an air-tight container and keep in your refrigerator to enjoy with hot and crispy Fried Chicken.
Tips + Tricks
**Monitor the heat factor by starting with just a couple teaspoons of red pepper. If you can handle the heat, add more red pepper flakes, or even a couple chiles halved lengthwise.