Rosemary Hound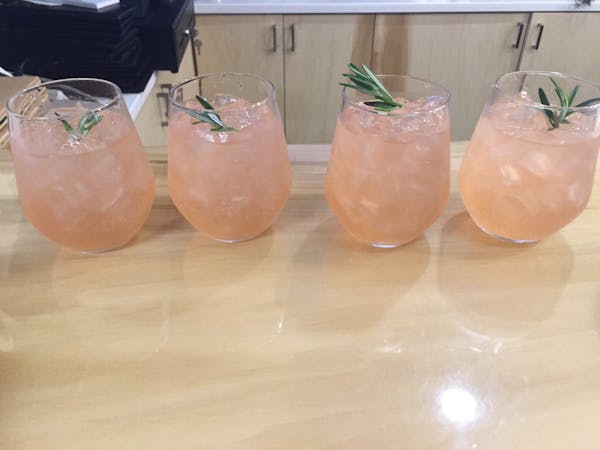 Here's a wonderful way to start your Sunday. We've been serving our signature Rosemary Hounds at CWC, the Restaurant, since shortly after we opened -- and now, we happily pass along the recipe to you.
Simple as can be, and featuring the earthy fragrance of fresh rosemary, it's just right for hot summer days and crisp autumn mornings too. Offer it up with a hunk of veggie quiche or a plate of splurge-y donuts.
Yield: 8+, Prep time: 2 minutes, Cook time: 24 hours infusion time
Ingredients
1 bottle vodka
6 sprigs fresh rosemary, plus more for garnish

grapefruit soda , chilled
Instructions
Place the rosemary in the full bottle of vodka to infuse overnight.
To assemble, fill Collins glasses with ice. Add the 1-1/2 ounces of vodka to each glass. Top each with 5 oz. grapefruit soda and garnish with a small sprig of rosemary; serve right away.
Tips + Tricks
**Rosemary is a hearty herb, so it only takes one overnight to completely infuse the entire bottle of vodka. Do not leave the herbs in the bottle for longer than 24 hours or it will start to impart a medicinal taste. **Our favorite grapefruit soda is IZZE's brand -- but you should use whichever you prefer or have on hand.